For many industries, from transportation to utilities, manufacturing and more, field workers are pivotal to the success of business operations, the satisfaction of customers, and the growth of the bottom line.
Field workers are now at the forefront of digital transformation where artificial intelligence (AI), smart mobile devices, the Internet of Things (IoT) and business process management (BPM) technologies have created new opportunities to better streamline and transform traditional workflows and workforce management practices.
To better understand how these technologies are being applied and the impact they are having in the enterprise, Red Hat commissioned research firm Vanson Bourne to survey 300 IT decision makers from organisations in the U.S., Europe and Asia that employ a significant field workforce. The survey examined investment trends, current and future adoption patterns, use cases and implementation challenges.
According to the results, strong technology investment is expected by respondents with an average increase of 25% through November 2018, reflecting the importance of technology in transforming field service operations. Top business factors identified as influencing this investment include increasing field worker productivity (46%), streamlining or optimising field operations and processes (40%), and improving customer service (37%).
When we consider the current trends that are broadly driving conversations in the tech industry, AI is one of the leading topics. While still an emerging category—currently implemented by only 24% of respondents—we believe the technology has great potential across a variety of industries and use cases. It comes as little surprise that an additional 30% of respondents plan to implement AI in 2018, aligning with an average anticipated increase in investment of 26% for certain respondents over the same period.
The AI umbrella encompasses a number of specific technologies for those respondents that have either implemented already or plan to implement to address more specialised uses cases, including:
Predictive analytics (55%)
Machine learning (46%)
Chatbots or virtual digital assistance (45%)
Robotic Process Automation (44%)
Despite being more established technologies, mobile, BPM and IoT seem to defy their relative maturity in the market with respondents indicating double-digit growth across the board in both investment and implementations through November 2018. While 67% of respondents have already implemented mobile apps for field service operations, an additional 19% plan to implement new mobile apps, supported by a 20% average expected increase in investment by certain respondents.
The outlook for BPM and IoT is similar. Respondents expect implementations to grow from 61 to 81% for BPM and from 53 to 73% for IoT, fueled by 20 and 24% average expected increase in investment by certain respondents, respectively.
However, along with the appetite for technology investment and implementation growth, respondents are keenly aware of the technical challenges their organisations face in developing and implementing applications for field workforce management. Access to timely and relevant data is critical for field workers in remote locations, harsh environments, or areas of low network connectivity, as is the ability to protect that data as it flows between the field and back-end systems.
As a result, securing data access was the top challenge identified in the survey at 34%, followed by:
The pace […]
The post Field services operations bullish on emerging technologies, finds Red Hat global survey appeared first on IoT Now – How to run an IoT enabled business.
Read more here:: www.m2mnow.biz/feed/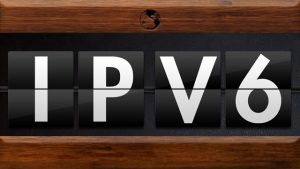 Today is 6/6/2012, World IPv6 Launch Day. The day the Internet community permanently enables the IPv6 Internet protocol on their infrastructure. Some refer to this protocol as 'The New Internet Protocol'. But is it new? No. Not at all.
To deal with the anticipated IPv4 address exhaustion, the Internet Engineering Task Force (IETF) developed IPv6 and described it in Internet standard document RFC 2460. This was published in December 1998. Due to the incompatibilty with the current IPv4 protocol, it was never widely adopted. Now that address exhaustion is imminent, the world is in a hurry to set things straight.
I am the proud owner of what is arguably the coolest IPv6 Internet domain name in the world: ipv6.net. I have owned it for a long time. Not too long ago I realized that 6 days after 6/6/2012, it has been exactly 15 years since the domain name was registered. Apparently, back in 1997, I envisioned that IPv6 was going to be big. I just didn't know it would take such a long time. But are we there yet? No. Not even close.
Back then the community thought we would run out of IP addresses in just a couple of years. With some tricks we managed to stretch things out until now. We even back-ported some cool stuff from the new protocol into the old. It wasn't until mid 2011 that we saw some serious global industry initiatives to promote adoption of IPv6: World IPv6 Day on June 8th. On that day some of the smaller as well as larger members of the global Internet community temporarily enabled IPv6 on their infrastructure. For some, just to see what would happen. For others a good test of their transition plan or chosen technology. Some 'forgot' to switch it off again. For most it was a big success; a final rehearsal for the big step: a global transition from IPv4 towards IPv6.
Today is the start of that transition. Content providers around the globe will provide access to their services over IPv6. Access providers will provide IPv6 access to their end-users. Hard- and software manufacturers will bring out IPv6 support for their products. This broad involvement will certainly help to solve the chicken and egg, content versus access, problem.
So what will happen after today? If all goes well, and I certainly expect so, we will have marked the beginning of the end of IPv4. It will take many years before IPv6 has become the dominant protocol and IPv4 is marked 'legacy'. But I expect that after today more and more companies will make a start with their transition. For many it will be hard to make a good business case for it as there is not always a clear added business value. Just don't wait too long as the landscape is rapidly changing.
Some advice for those about to take the plunge: take ample time to gather knowledge, create awareness among those involved, decide on a sound transition scenario, test and start planning.
And for me? Well, as an IT professional I will be helping out customers doing just that. Personally, I will continue to blog and tweet about IPv6 for a long time to come…
Cheers,
This is a presentation I worked on which outlines IPv6 in Mission Critical Environments; typical environments of customers of Schuberg Philis.